MAGENTO 2 UPGRADE & MIGRATION SERVICE
Many of Magento 1 merchants will ask the same question, "Why should I upgrade to Magento 2?" since Magento released their new product, Magento 2, in November 2015.
HERE ARE THE REASONS TO UPGRADE YOUR MAGENTO STORE:
Support from Magento

Magento.com announced that they will stop providing support for their Magento 1 platform after June 2020.

Which means:

Security patches will not be produced for these versions once support ends

Your competitive edge will be at risk, as no new innovation or features will be added on Magento 1 because all of the innovation that is needed to stay competitive is happening on Magento 2

Magento 1 will become increasingly vulnerable to hacks as the code grows older

Magento 2 users will enjoy a widening competitive advantage based on features and functionality

Faster Page Loading

The most important feature in Magento 2 is the built-in full page cache (FPC). With cache enabled, most pages will load 20% faster compared to Magento 1.

Responsive UI/Themes

Magento 2's responsive frontend design makes it easier to browse on all devices to attract more mobile users.

Extensions

Magento has launched a new Marketplace for Magento 2. Many of popular extensions from Magento 1 have developed to be compatible with Magento 2.
Before your Magento 1 store loses support from Magento, now is the time to upgrade to Magento 2.
If you have any questions or concerns, feel free to contact our Magento 2 Certified Professional Developers for more information.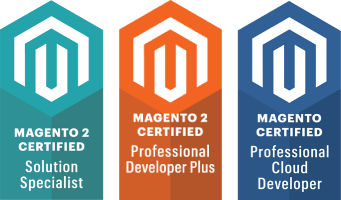 We will get back to you ASAP
YOU MIGHT ALSO LIKE THESE